D10. 宫保牛 Kung Pao Beef
Diced Chicken Sauteed in Hot Szechuan Sauce with Peanuts and Vegetables. An Original Szechuan Dish.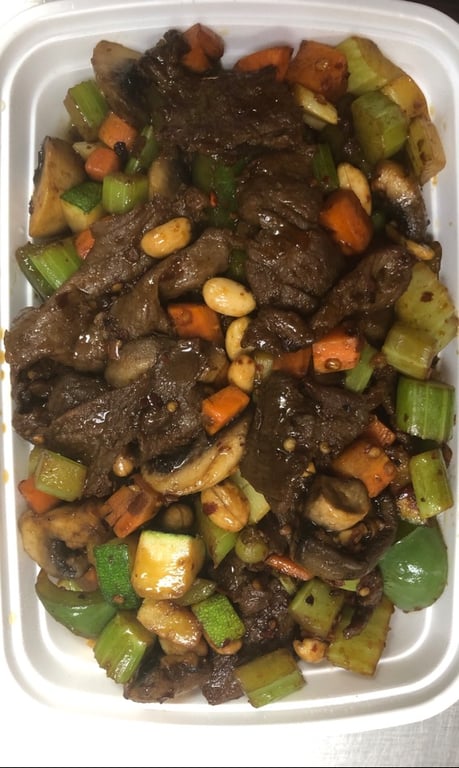 click to enlarge
NOTE EXTRA CHARGES MAY BE INCURRED FOR ADDITIONS IN THIS SECTION
Order online for delivery and takeout: D10. 宫保牛 Kung Pao Beef from Chopstick - Rolling Meadows. Serving the best Chinese in Rolling Meadows, IL.